Law and Governance Meet Climate Adaptation
September 28, 2018 @ 7:15 am

-

11:45 am
Adapting legal and governance systems to address dramatic changes in climate trends pose significant challenges. The focus of this Climate Adaptation Forum is on the development of new rules, regulations, institutions, and forms of governance needed to respond to our changing climate.
This Forum will:
Provide examples of developing the political will to enact change;
Discuss impediments from existing regulatory programs designed to protect the existing conditions;
Present the findings of the Governance and Climate Adaptation Report prepared by UMass Boston Sustainable Solutions Lab on governance;
And report on Resilient Rhody, the 2018 the Statewide Climate Resilience Action Strategy developed for the State of Rhode Island.
As with past Forums, there will be sufficient of time for audience engagement during the moderated discussion with the speakers.
Forum Chair
Ralph Child, Member, Mintz, Levin, Cohn, Ferris, Glovsky and Popeo, P.C.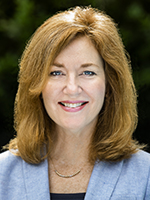 Keynote Speaker
Achieving Legislative Change
Representative Kristin Diane Jacobs
Florida House of Representatives
Click to View the Presentation – Jacobs – September 28 2018
Speaker Agenda
Governance and Climate Adaptation: Updating Policies and Governing Institutions in the Face of Climate Change
David W. Cash, Ph.D., Dean
John W. McCormack Graduate School of Policy and Global Studies
University of Massachusetts Boston
Click to View the Presentation – Cash – September 28 2018
Resilient Rhody: Rhode Island's First Comprehensive Climate Preparedness Strategy
Janet Coit, Director
Department of Environmental Management
State of Rhode Island
Click to View the Presentation – Coit – September 28 2018
Resilient Cambridge – Legal and Governance Challenges
Iram Farooq, AICP, LEED-AP, Assistant City Manager for Community Development
City of Cambridge, MA
Click to View the Presentation – Farooq – September 28 2018
Adapting Regulations for the Rising Tide
Barbara Kessner Landau, Counsel
Noble, Wickersham & Heart LLP
Click to View the Presentation – Landau – September 28 2018
Moderated Panel Discussion with Audience Q & A
Moderator: Ralph Child, Forum Organizer; Member, Mintz, Levin, Cohn, Ferris, Glovsky and Popeo, P.C.
Panel Members:
Representative Kristin Jacobs, Florida House of Representatives
Janet Coit, Rhode Island Department of Environmental Management
Iram Farooq, City of Cambridge
Stephanie Kruel, VHB
Registration Information
Online registration is closed. Walk-in registration is accepted with payment via check or credit card at the door.
EBC Member: $35
EBC Membership is corporate – all staff from our member companies can register as an EBC Member.
Not sure if you're a member? Visit our online Member Directory.
Non-members: $45
Government/Nonprofit: $15
This rate is available for those employed by Government, Municipal, or Nonprofit organizations.
University of Massachusetts – If you are affiliated with the University of Massachusetts, please get in touch with Rebecca Herst, Director of the Sustainable Solutions Lab at UMass Boston, for registration information. All others affiliated with universities or colleges – please use the above Nonprofit rate for registration.
Fine Print: Cancellations must be received by 5:00 p.m. on Friday, September 21 for a refund. No-shows will be charged.