Disruptive Climate, Disruptive Technologies
June 7 @ 7:15 am

-

11:45 am
Climate change is disruptive. Lives and livelihoods from the world's oceans to its deserts are already impacted and the disruption will continue into the foreseeable future. As we struggle with how to mitigate emissions and stem the tide of change, the business of climate change adaptation and resilience continues to grow in importance. Within this adaptation & resilience market, technology and innovation are driving forward improvements in how we observe, model, analyze, and visualize the changes in our climate, resulting in decision-makers being able to adjust and develop more effective policies and programs.
Join this Climate Adaptation Forum for a discussion about how disruptive technologies are changing the way we approach adapting to our uncertain future.
Forum Co-Chairs
Mark Costa, Water Resources Engineer
VHB
Kelly Knee, Technical Director – Ocean Science
RPS Group
Speakers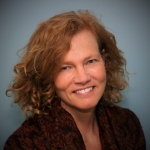 Amy Luers
Executive Director
Future Earth
View Bio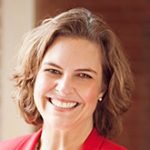 Kate Stebbins
Vice President of Economic Development
University of Massachusetts
Technology Demonstrations
Today's decision-makers need data that reflects ongoing change and provides accurate predictions. With the right information, they can make more informed decisions for site selection and design, critical infrastructure planning, equipment ratings, capital investment and portfolio planning, insurance, alternative investment decisions, zoning and building code development, and many other areas. The right decisions improve safety and reduce risks to critical infrastructure and business operations.
In 2017 Jupiter was founded by a group of thought-leaders who believed that every relevant factor in climate impact could be incorporated into an integrated, dynamic modeling framework, enhanced with AI, and that this technology could be used to deliver a risk-focused solution with accurate, actionable information, designed to efficiently scale in the cloud. Now Jupiter has made that belief a reality with global models that predict asset-level impact from flood, fire, heat, drought, cold, wind, and hail events at less-than-one-meter resolution.
The devastating effects of natural disasters can be seen almost every day. Earthquakes, major storms and flooding challenge the resilience of our critical infrastructures, leaving communities and entire societies exposed and vulnerable. Launched in 2017, SIM-CI (Simulating Critical Infrastructures) helps to make urbanised areas more able-bodied against all forms of manmade and natural crises, including flooding, power failures and cyberattacks.
In close cooperation with leading universities and scientific institutions SIM-CI has developed a ground-breaking simulation platform. The platform allows you to introduce new buildings and architecture to the landscape and assess their impact in relation to the envisioned environment and traffic flows. Once the simulation is set up, it is easy to include additional factors such as fine dust levels, carbon emissions and solar electricity production.
SIM-CI's simulation platform offers a digital duplicate of any geographical region, including terrain specifications and existing infrastructure. A (number of) scenario(s) is then prepared, in which the digital duplicate is exposed to an extreme event. The model visualizes both the possible extent of damage and the effects of (combinations of) mitigating measures.
More to come!
Registration Information
Registration and Continental Breakfast: 7:15 a.m. – 8:00 a.m.
Forum: 8:00 a.m. – 11:45 a.m.
EBC Member: $35
EBC Membership is corporate – all staff from our member companies can register as an EBC Member.
Not sure if you're a member? Visit our online Member Directory.
Non-members: $45
Government/Nonprofit: $15
This rate is available for those employed by Government, Municipal, or Nonprofit organizations. Not available to those in a volunteer position (e.g. Board Member of a Nonprofit).
REGISTER NOW
University of Massachusetts – If you are affiliated with the University of Massachusetts, please get in touch with Rebecca Herst, Director of the Sustainable Solutions Lab at UMass Boston, for registration information. All others affiliated with universities or colleges – please use the above Nonprofit rate for registration.
Fine Print: Cancellations must be received by 5:00 p.m. on Friday, May 31 for a refund. No-shows will be charged.